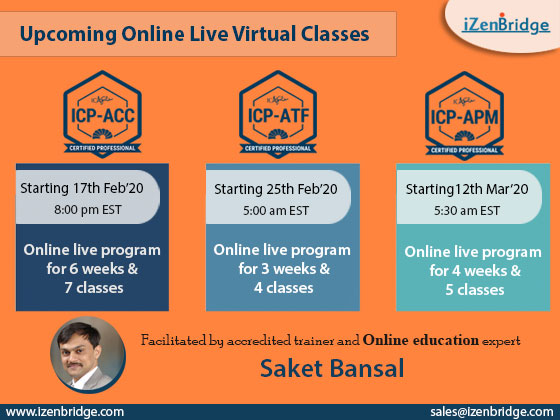 Search found 5 matches
Search found 5 matches • Page 1 of 1
by msninave

Tue Feb 13, 2018 1:37 am
Forum: PMP® Open Forum
Topic: PM Responsibility doubt
Replies: 5
Views: 2458
Yes. Question is correct. I got this from one of the mock exam and there my answer goes wrong. To clarify my understanding I have posted this to forum.
by msninave

Mon Feb 12, 2018 11:11 am
Forum: PMP® Open Forum
Topic: PM Responsibility doubt
Replies: 5
Views: 2458
Which of the following represents the project Managers responsibility in regard to change on the project? A. Prioritize change below execution B. influence the factors that cause project change C. ensures all changes are communicated to the CCB D. Deny change wherever possible From my point of view ...
Search found 5 matches • Page 1 of 1