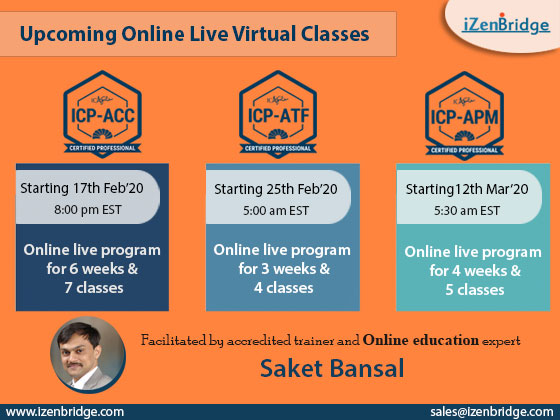 Search found 8 matches
Search found 8 matches • Page 1 of 1
Tue Mar 06, 2018 4:13 am
Forum: PMP® Open Forum
Topic: Question
Replies: 6
Views: 3676
I will go by C SH analysis is continuous process in planning grp. A. When defining the project scope (no, scope defined by charter) B.When developing the project charter (identity key SH with the help of charter) C.When creating the project management plan ( master plan to engage all other plans,SH ...
Thu Mar 01, 2018 10:59 pm
Forum: PMP® Open Forum
Topic: Risk Identification
Replies: 2
Views: 1994
D- Risk identification happens in all the phases of the project.

identify risk process got input from all processes.
Thu Mar 01, 2018 6:03 am
Forum: PMP® Open Forum
Topic: HR question
Replies: 3
Views: 1691
I will go with D if its not correct my next choice is B.

Its forming state, so A,C are not correct.
In forming team meets and learn their role and resp.

a. Clear channels of authority
b. Role conflict struggles
c. Trust
d. Team understanding
Thu Mar 01, 2018 5:40 am
Forum: PMP® Open Forum
Topic: Quality Management Plan
Replies: 2
Views: 2005
OPA is a good answer but not correct as per the question.

In the question asks about "This technique is known as"

OPA is not a tool or technique, its an input.
Thu Mar 01, 2018 5:26 am
Forum: PMP® Open Forum
Replies: 2
Views: 1825
its QC

Bcz question says " A team of auditors are about to come and verify".

QA takes input from QC process like quality control measurements.
QA is checking process
QC is checking deliverables
Thu Mar 01, 2018 4:36 am
Forum: PMP® Open Forum
Replies: 4
Views: 2174
I will go by choice 2.

3. charter cant be modified for every phase, one time for a project.
1,4 can be done after identifying SH. identify SH is continuous process.

1. Define Scope
2. Identify Stakeholder
3.Develop Project Charter
4. Develop Project Management Plan
Wed Feb 28, 2018 3:59 am
Replies: 3
Views: 2546
PMBOK 6 : 4.2.2.4 MEETINGS For this process, meetings are used to discuss the project approach, determine how work will be executed to accomplish the project objectives, and establish the way the project will be monitored and controlled. The project kick-off meeting is usually associated with the en...
Tue Feb 27, 2018 6:47 am
Replies: 3
Views: 2546
Happy to share everyone that today I have secured PMP credentials (02/26/2018) It's time to thank all the team members in my team, Starting from Almighty (luck) , Saket (training)and last but not lease my family(my strength). My second biggest thanks to all youtube and google gods for sharing loads ...
Search found 8 matches • Page 1 of 1