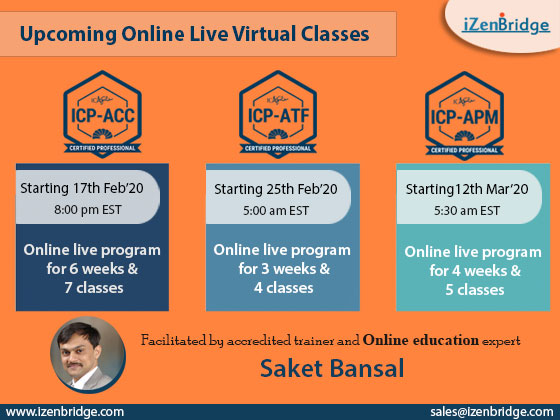 Search found 3 matches
Search found 3 matches • Page 1 of 1
Fri Jan 13, 2017 6:06 am
Topic: Passed PMI-ACP® today
Replies: 5
Views: 4475
Many Congrats to achieving this milestone .. what you would advice , exam prospective which domain we need to focus more..? what sort of questions you experienced regarding adaptive leadership style and team conflicts or issues. *** During your preparation, if you come across any issue/difference o...
Thu Jan 12, 2017 10:51 am
Topic: Passed PMI-ACP® today
Replies: 5
Views: 4475
Hi All, I have passed PMI-ACP® today. Thanks to each one of you in motivating me to cross this milestone. If you can focus at (ISSUES !) @Iteration level / assuming small teams, while preparation the exam will be easy. I can see real time scenarios in exam questions, Very practical. Options and word...
Thu Nov 19, 2015 11:25 pm
Topic: Passed PMP
Replies: 5
Views: 3967
Hello All, I passed my PMP on 17th Nov. First of all, thanks to my organization for their sponsorship and my family for their support and sacrifices during preparation. I have started preparing seriously about 3 months back, and increased the pace one month back and once I am confident, scheduled th...
Search found 3 matches • Page 1 of 1